Dynamic paintings that invite you to explore the optimistic stories embedded underneath layers of vibrant colors and textured surfaces.
Nature-inspired, tactile textures & vibrant colors
Colorful foliage, elegant florals & playful details
Need a specific size or custom color palette?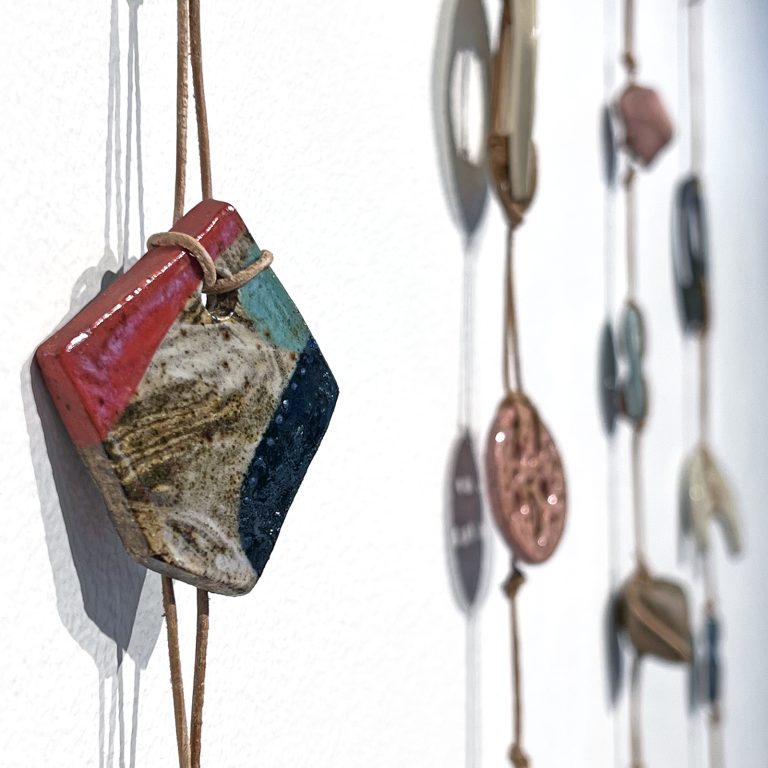 This collection sprung from the artwork I was developing for my next painting series. In my aim to incorporate more tactile textures, I was adding new materials to my painting surface such as wood, textiles, leather, plaster and ceramics. As I experimented more and more with clay, I started to visualize how these pieces could become an expansion of my current body of work. Fast forward to today, and I am finally ready to share with you my very first ceramics art collection, Pure Serendipity.
May ceramic artwork remind us to slow down and discover all the wonderful little details in art and the natural world around us!
I'm a Puerto Rican abstract artist with a studio & gallery space in downtown Raleigh, NC. After 12+ years building a career in the investments industry, I traded in the suits and left the corporate life so I could embrace my true calling in art. Haven't looked back since!
I am passionate about exchanging stories and connecting with others through art. I create botanical and abstract paintings that balance movement, tactile textures and uplifting colors, while inviting the viewer to explore the optimistic stories embedded beneath the surface.
Sign up to receive Studio Notes and get first access to new work, studio events, and exhibition news!
Check you inbox, there's inspiring artwork coming your way! Your information is kept safe and never shared with anyone.
"It finally feels like our house has become a home! Thank you so much for all your hard work - we feel so fortunate to have such a beautiful piece in our home."