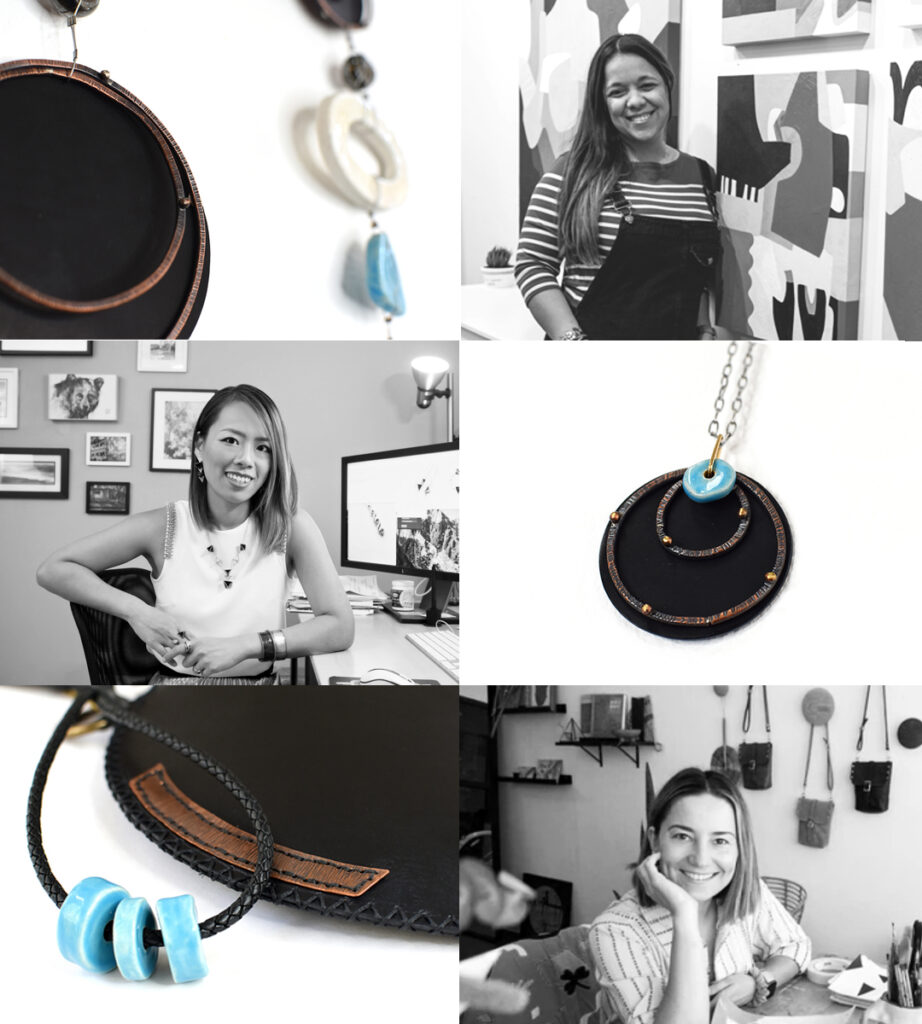 SPECIAL ARTIST COLLABORATION
It's incredible what happens when artists from vastly different artistic disciplines come together. To bring our ideas to life, we spent countless hours putting our heads together, designing and testing various iterations.
After many months collaborating and working together, we are so excited to launch the 3 Muses collection created by: Adriana Ameigh (Ameigh Art) + Hsiang-Ting Yen (HTY Jewelry) + Fernanda Batista (Nazz Ares). This limited collection includes a hanging wall sculpture, a jewelry set (earrings and necklace), and a leather handbag.
The 3 Muses collection captures each of our signature styles and balances them perfectly, with timeless colors and materials. Much like our friendship began, with mutual admiration of each other's work, the idea of working together became a no brainer! What could be more fun than getting together, and collaborating, with your artist friends in the studio?
Sign up to receive Studio Notes and get first access to new work, studio events, and exhibition news!
Check you inbox, there's inspiring artwork coming your way! Your information is kept safe and never shared with anyone.