My aim is to create botanical and abstract paintings that balance movement, tactile textures, and uplifting colors, while inviting you to explore the optimistic stories embedded within. Each piece creates space for personal narratives, transcending boundaries and encouraging a deeper appreciation of our shared human experience.

Original art can energize your space with elegance & tranquility. Choose a special piece that reflects your personality and brings you joy.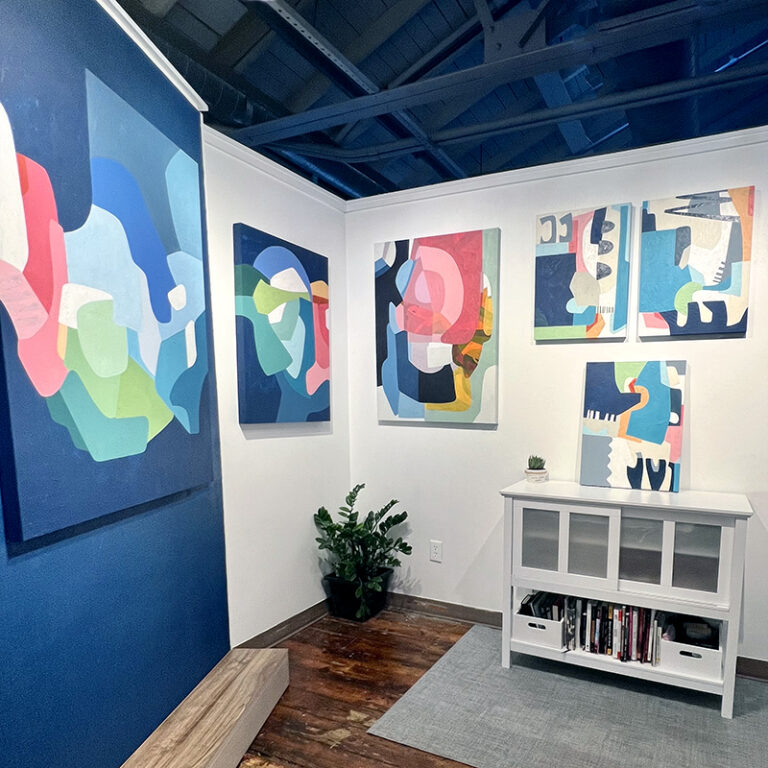 This series began with the intention to create vibrant, energetic, and playful paintings that balance a sense of order and calm. As the series began to unfold, the paintings started to convey an optimistic message:
To navigate the ups and downs in our lives, we need to actively choose to enjoy the ride. We need to find delight in small things, make space for creativity, and spend time in reflection. We need to embrace optimism and tenacity to get through the challenging times.
Let art remind us of the colorful side of life, and the cherished experiences that make our journey worthwhile!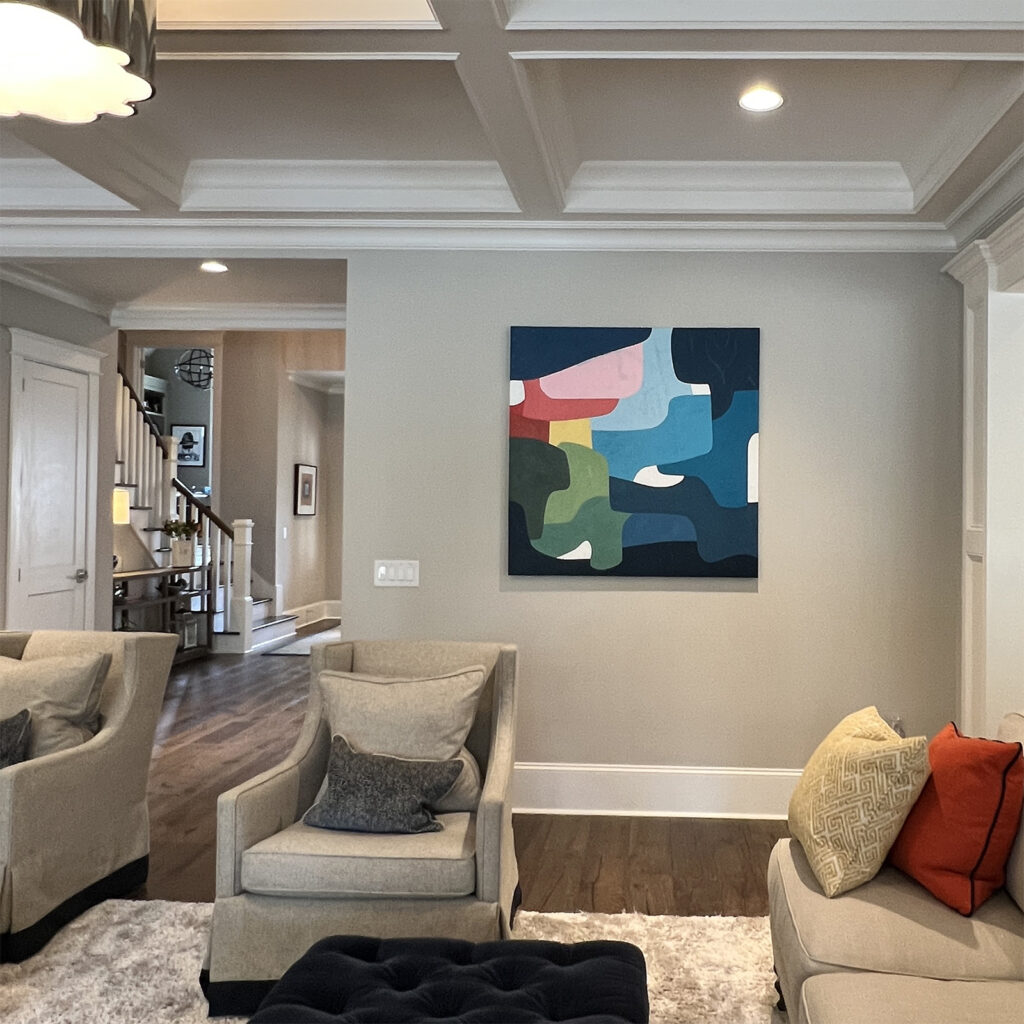 For years, Kimberly looked for an artist whose artwork she could connect with. She reached out to me through the commissions page on my website and after a couple of emails, we arranged a home visit. We discussed the aesthetic of the space, the love of water-related activities in both our families, and a color palette inspired by an art piece one of her sons created in his youth. Based on our conversation, I created two paintings and they got to choose their favorite on installation day.
"It's important for us to have art in our home that we connect with. We wanted to work with a North Carolina artist to invest in the local art community, and it was also important for me to work with an up-and-coming female artist. I looked for a long time before finding Adriana, whose aesthetic matched exactly what we were looking for. We love the piece we commissioned and it is the perfect addition to our home" – Kimberly L.
Featured Paintings on Panel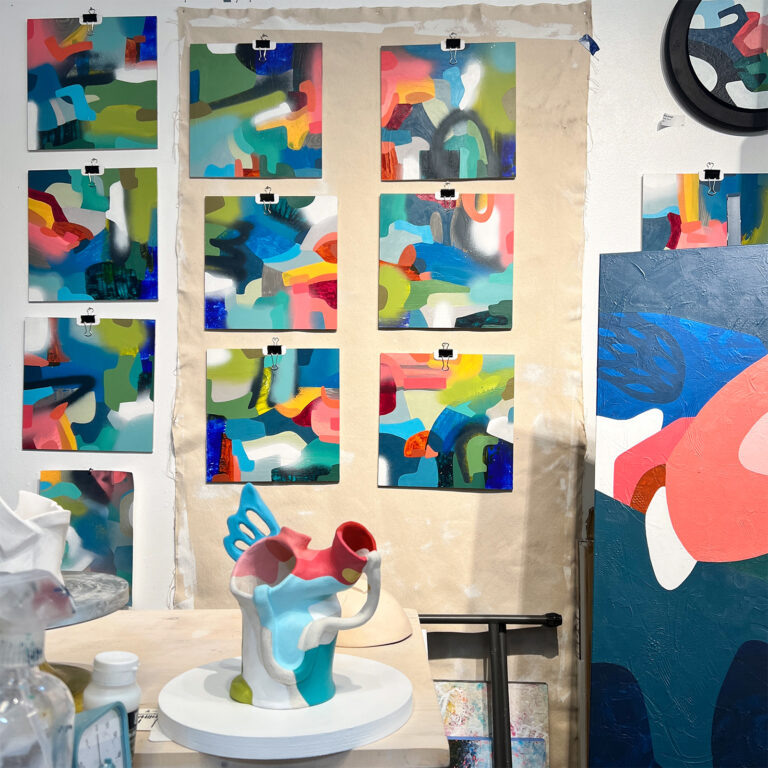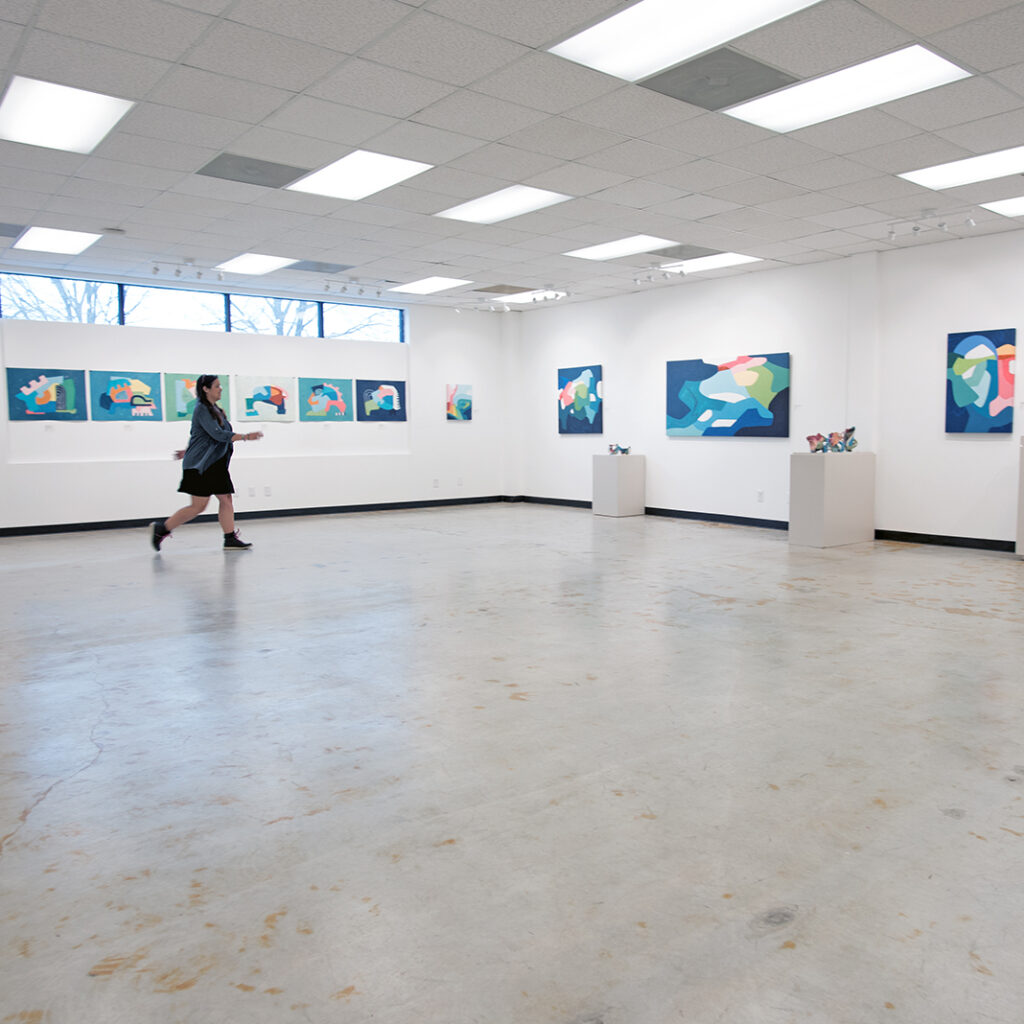 Featured Painting Studies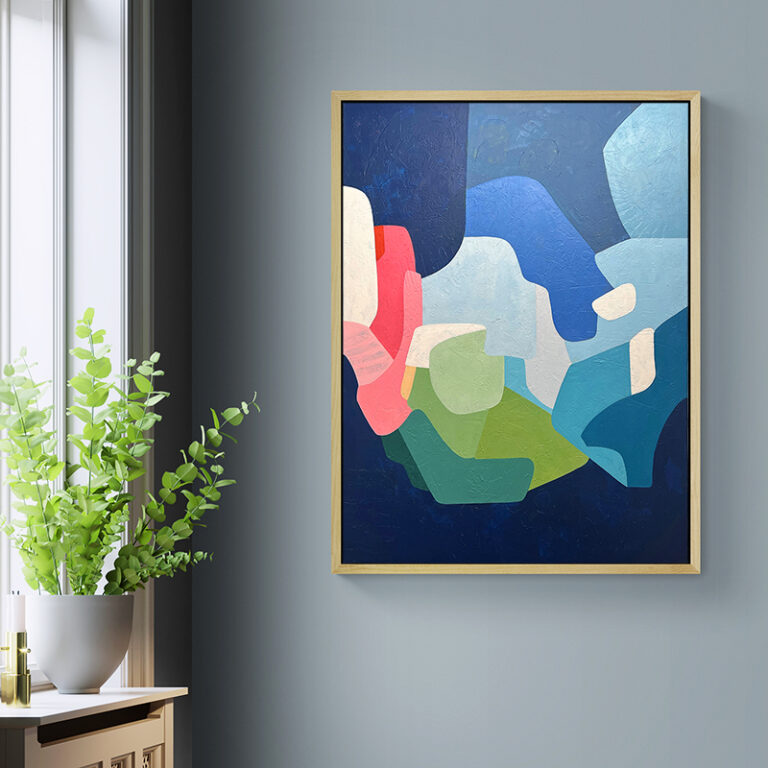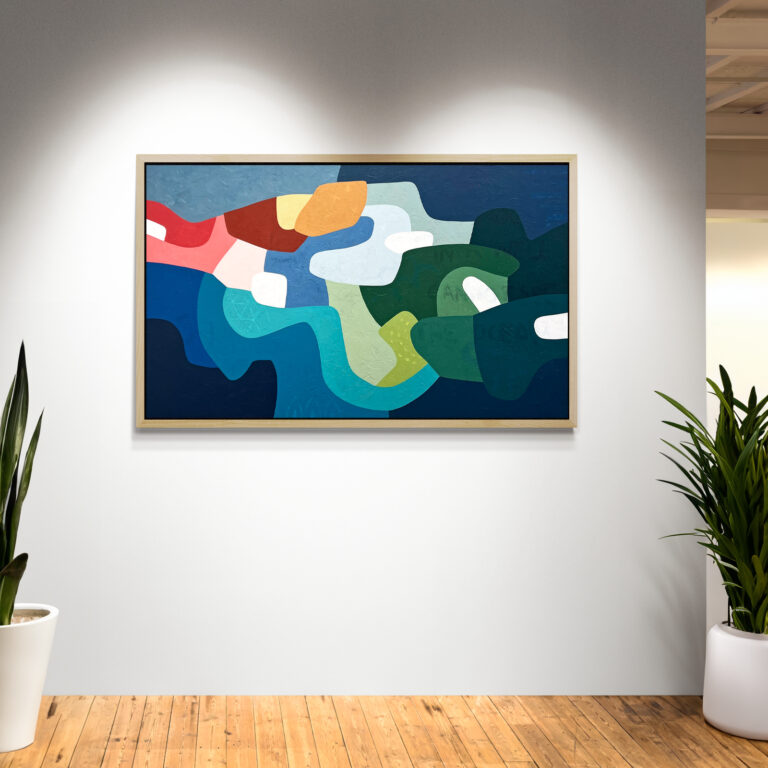 Sign up to receive Studio Notes and get first access to new work, studio events, and exhibition news!
Check you inbox, there's inspiring artwork coming your way! Your information is kept safe and never shared with anyone.
"Sometimes your joy is the source of your smile, but sometimes your smile can be the source of your joy." – Thich Nhat Hanh