Only one path leads to a successful art career… your own. Get support to clarify your vision and set your plans in motion!
Need a helping hand with your creative business?
Feeling stuck in your art practice?

When it comes to your creative business, the possibilities (and detours) seem endless, and it can be tough to figure it out all on your own. Conventional business wisdom isn't typically geared for artists, so it can be challenging to find solid advice. Artist consultations are catered to your needs and we may focus on topics such as: career strategies, story-based marketing, pricing artwork, and implementing sustainable systems.
In your art practice, there may be a mismatch between your creative vision and the work produced. You want to overcome creative blocks and distractions, show up consistently, and develop your signature style. I felt stuck and overwhelmed for years and it was only when I found the right support and set clear intentions that my art progressed leaps and bounds. During our consultations, topics may include style development, artistic motivations, artwork review, and studio challenges.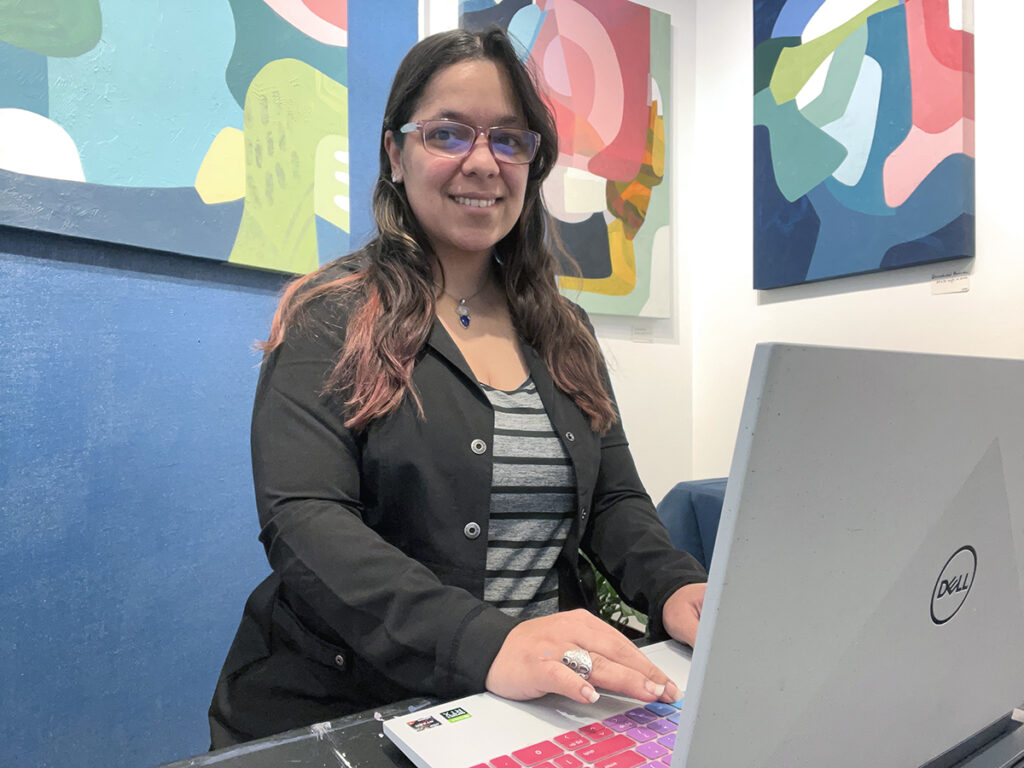 Targeted Single Session:
We will laser focus on one area of your art practice or business that you need guidance on. These sessions include:
Pre-session questions so we can both prepare and make the most out of our meeting.
A 60-minute 1-on-1 session with me on Zoom.
Action items to move your art practice or business forward.
Access to video recording of the session.
Strategic Planning Sessions:

Need a plan that covers more than one area of your art practice or business? Looking for support and accountability during implementation? Together we will create a fully customized plan to grow your success and build your momentum. You will set the plan in motion and I will guide and support you during that process. Some artists prefer to meet weekly, others twice a month – the choice is yours. These sessions include:
Pre-session questions so we can both prepare and make the most out of our meetings.
A minimum of three 60-minute 1-on-1 sessions with me on Zoom.
Action items to move your art practice or business forward.
Customized deliverables such as templates, and checklists to help you stay on track.
Access to video recording of each session.
Book your complimentary 15 minute session using the Calendly linked below:
(not loading on your device? click here)
Looking for the FAQ's? Keep scrolling a bit further 🙂
Frequently Asked Questions
Is there an in-person option?
Your complimentary 15 minute session will always be on Zoom. For ongoing sessions, online and in-person consultations function almost identically. Online we can share websites and images, as well as hold up artwork to the camera to show more details and share your work space.
In-person consultations are held at my studio, or I can visit your work space if you're located in or near Raleigh NC. With both options, much like an online meeting, we will review websites and images on my computer screen as part of the consultation.
If you'd like to revisit our conversation, join the Zoom session on your computer and we can enable the recording feature. If you're on a phone or tablet, let me know ahead of time so I can record it for you and share the link. 
Does it matter what career stage I'm at?
When I first started, I was hard pressed to find anyone that could help me narrow down all the options for my art and business. There is so much information out there, but it's really challenging to figure out what's applicable, and how to implement the bits that could work for one's situation. If you are at the beginning of your journey, let's review where you are in your art practice and business, and we'll create a tailored plan. If you're already on the career path, let's take a deeper look at your systems and workflow to identify areas of growth.
Do you have a sliding scale?
Yes, I do. I've lived through challenging economic times and dealt with a sparse budget. A sliding scale is not a discount, but a system based on equity, allowing greater access based on a person's ability to pay. In order to invest more time creating free resources (podcast, YouTube, etc.) for our shared artist community, it's important I get paid fairly too. During our initial conversation, let me know if it's something we need to discuss: I trust you to be honest in the assessment of your financial situation.
What other tailored services do you offer?
Exhibition catalogs, website audits, custom inventory systems, studio workflow templates, and more. Please let me know if you are interested in one of these services during our initial consultation.
Sign up to receive Studio Notes and get first access to new work, studio events, and exhibition news!
Check you inbox, there's inspiring artwork coming your way! Your information is kept safe and never shared with anyone.