On January 2023, Frank Gallery in Chapel Hill, NC unveiled an exciting exhibition celebrating the work of 10 Latinx artists from around the state. The opening reception was held on January 13th, and a panel discussion with featured artists took place on January 21st.
The diverse group of exhibiting artists represent a variety of ethnic and cultural backgrounds including Puerto Rico, Mexico and Argentina.
Marcela Slade
Nana Abreu
Fabrizio Bianchi
Adriana Ameigh
Peter Marin
Karen Rose
Samantha Rosado
Natalia Torres del Valle
Georges Le Chevallier
Luis Enrique Gutierrez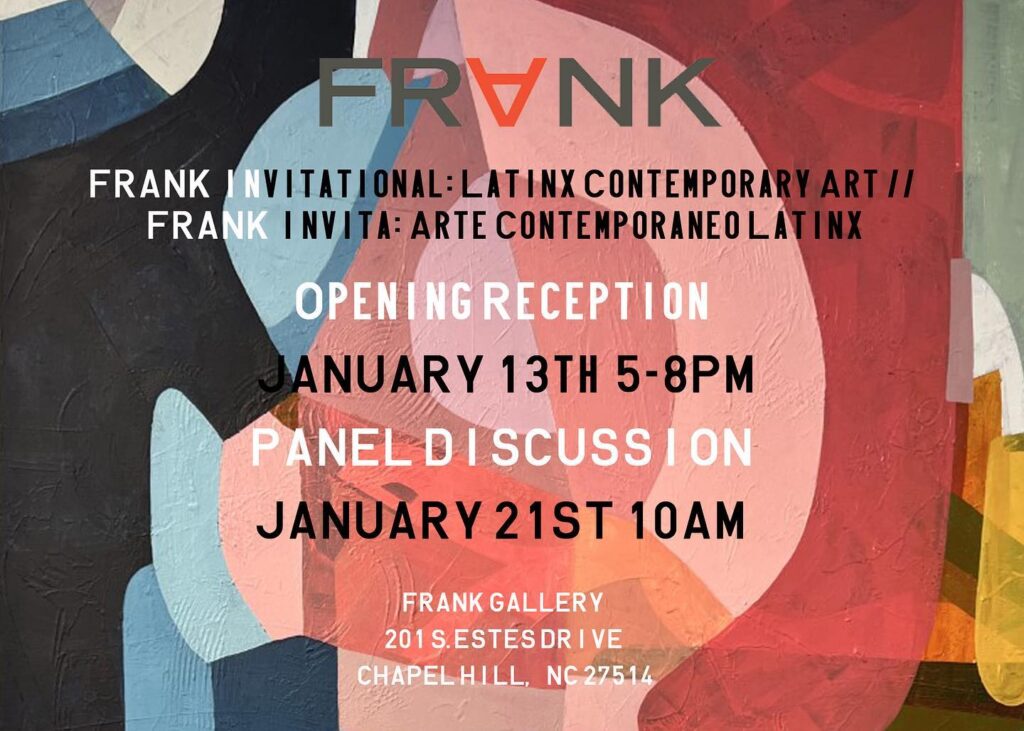 I first visited the Frank Gallery about 4 years ago, and on every visit since always loved the variety of artists and mediums represented in the space. When I received the invitation to be a part of this exhibition, I was delighted! Gallery curator Luna Lee Ray and gallery member Theresa Pastoriza-Tan did a studio visit in advance, and when they saw the ceramic vessels I had recently completed, they invited me to include them in the exhibition.
This was the first time I exhibited my paintings and ceramics outside of my studio! You betcha I was over the moon!
I dropped of the work at the appointed time and a few weeks later returned for the exhibition opening. All of my work was displayed near the entrance, what an honor! One of my paintings was visible from the outside and as soon as visitors walked in, the first four pedestals they encountered featured my ceramic vessels, just steps away from the wall that held another three of my paintings. They made it easy to see the two artwork mediums in harmonious conversation with each other! Absolutely delightful! 🙂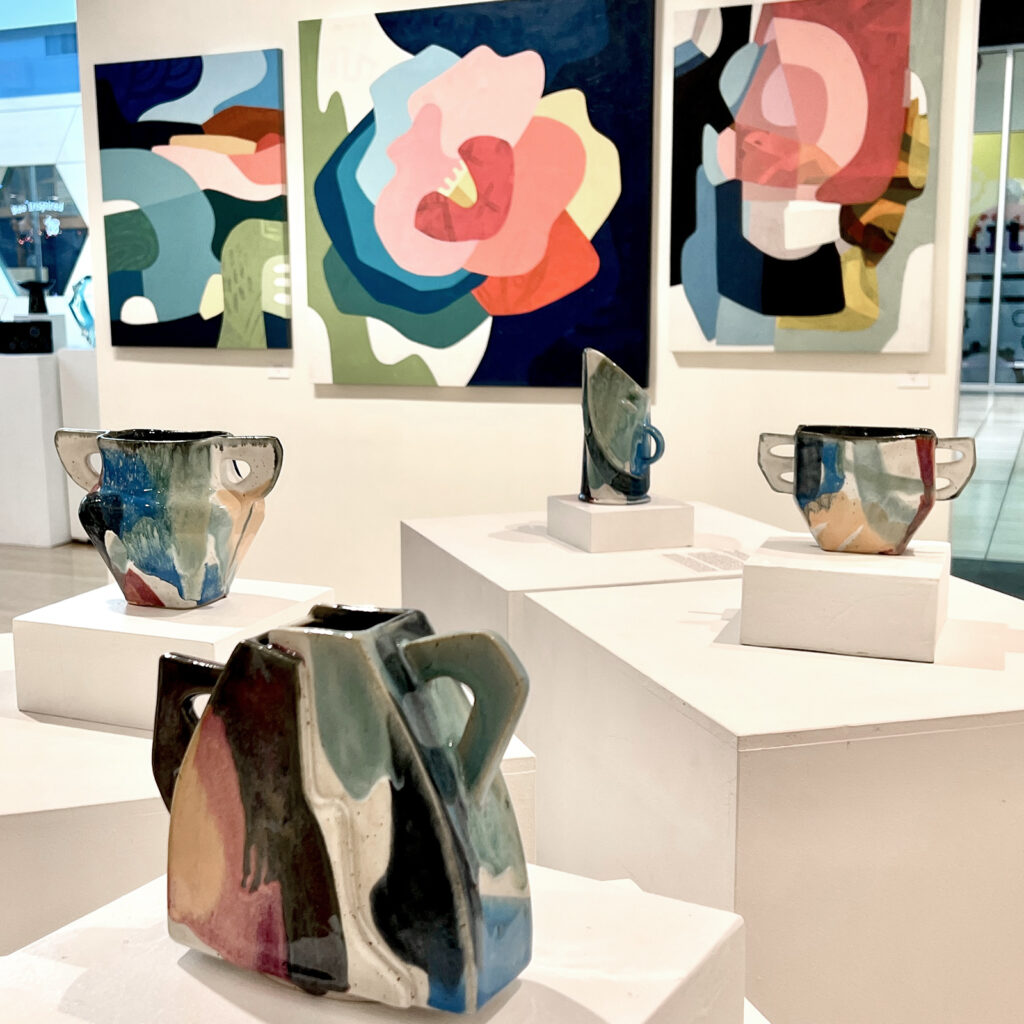 A few weeks later, I returned to participate in the lively panel discussion moderated by gallery member Theresa. We briefly discussed our artistic backgrounds and process, some of the challenges we face as Latinx artists living in North Carolina, and some of the themes that unify our work. That's the type of discussion that resonates with me for a long time after, and invites more introspection about the themes and motivations in my work. Looking forward to the next one!