February is moving right along!
It's been a few weeks since the exhibition opening of my solo show, ALCHEMY: Visions In Color, at Diamante Arts & Cultural Center. So many of you came to show your love and support, I was absolutely blown away! I've gotten amazing positive feedback too from folks that have visited since and I am over the moon!
So much time, love, and effort goes into everything that comes out of the studio and I really hope it comes across. If you can feel it, I've succeeded as an artist.
If you haven't had a chance to see it, here's a quick preview of the artwork on display…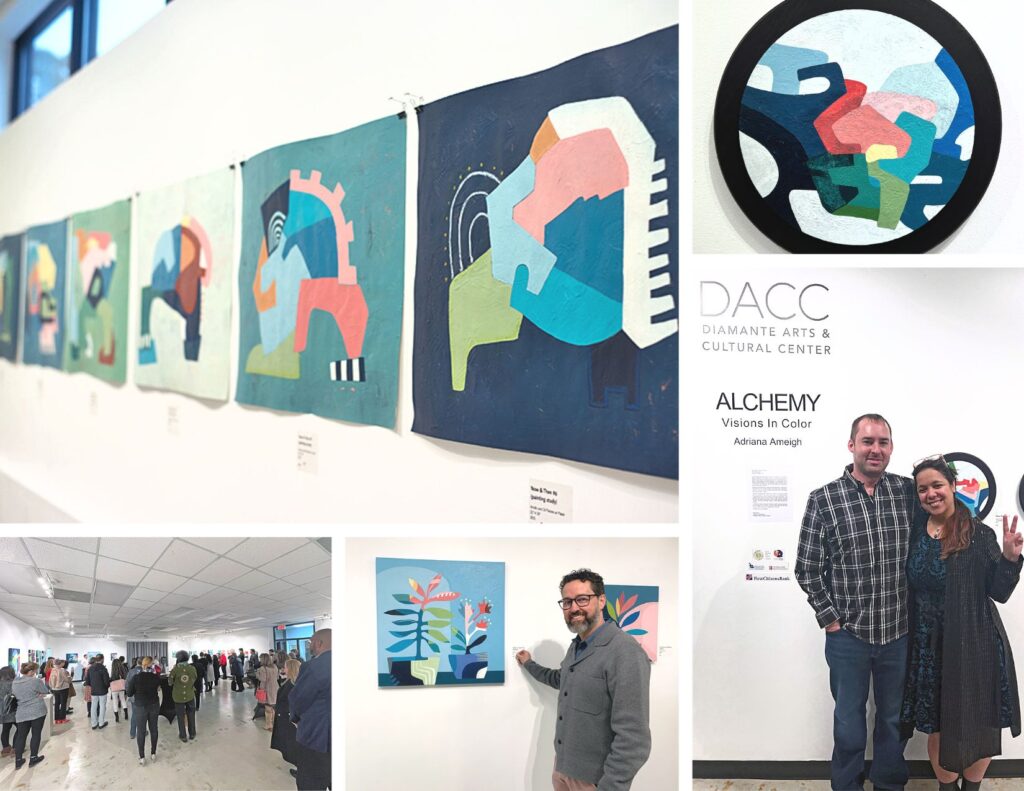 I hope you enjoy discovering all the little details in these paintings and ceramics as much as I do. I'm excited to see where they land next and the years of delight they will bring to the folks that take them home. The exhibition runs until March 12th, so you still have time to visit and acquire a new piece for your space.
And there's more good news… You've asked for prints and they're coming back! Working with a new local print shop and it's looking promising so far. Will let you know once they're ready! 🙂
I'm also adding more sessions for my painting and ceramic workshops. Just look at these happy faces, and the beautiful artwork they created in my studio!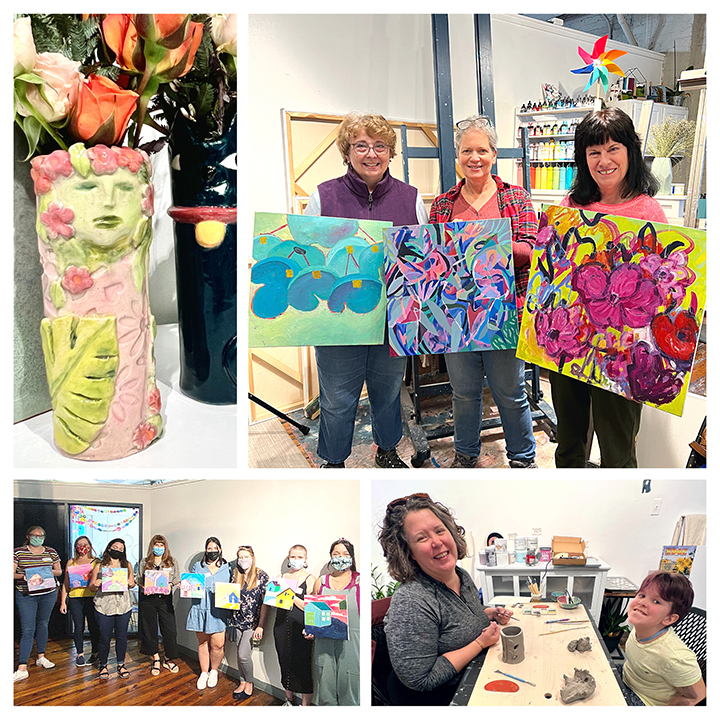 And there's a new twist on some of my classes… The ceramic vessels we're creating in the Playful Bud Vases workshop are inspired by the floral sculpture I'm co-designing and building for the NC Museum of Art's big Art In Bloom event. And for next month's Art Discovery Day painting workshop, we will be joined by guest artist Isabel Lu! Head over to the art workshops page on my website for more details!
That's all for today. I hope you enjoyed these updates and if you have any questions, please do not hesitate to reply to this email. Always happy to send more images, videos, details, or send you in the best direction for anything you may need.
Adriana
---
more studio updates…
On the Level Up Artists Podcast:
On this episode we interviewed artist and associate professor Kelly Sheppard Murray. We talk about trusting your creative curiosity, pursuing an art education, coming back after a creative burnout, and the power of committing to a daily practice. More details on podcast page and YouTube channel.
Upcoming Exhibitions/Events – early 2023
Solo exhibition at Diamante Cultural Center + International International Women's Day Artist Panel – March 10th, 6-8pm
Invitational show at Frank Creech Galley – still up for a few week's