Good morning!
After several months of going full speed with paintings and ceramics, exhibitions, art events, workshops, and projects, I've finally able to slow down a bit. Still catching my breath but getting there!

On the art side of things, in between finishing projects and prior commitments, I've been slowwwwwly building up an inventory of paintings on paper and designing new ceramic vessels. While I'm still balancing various things at once, right now it's at a much more sustainable speed so I'm grateful for that.

In the meantime, here's a sneak peek of some of the newest artwork, plus my recently finished painting commission for the Logel family in their gorgeous home!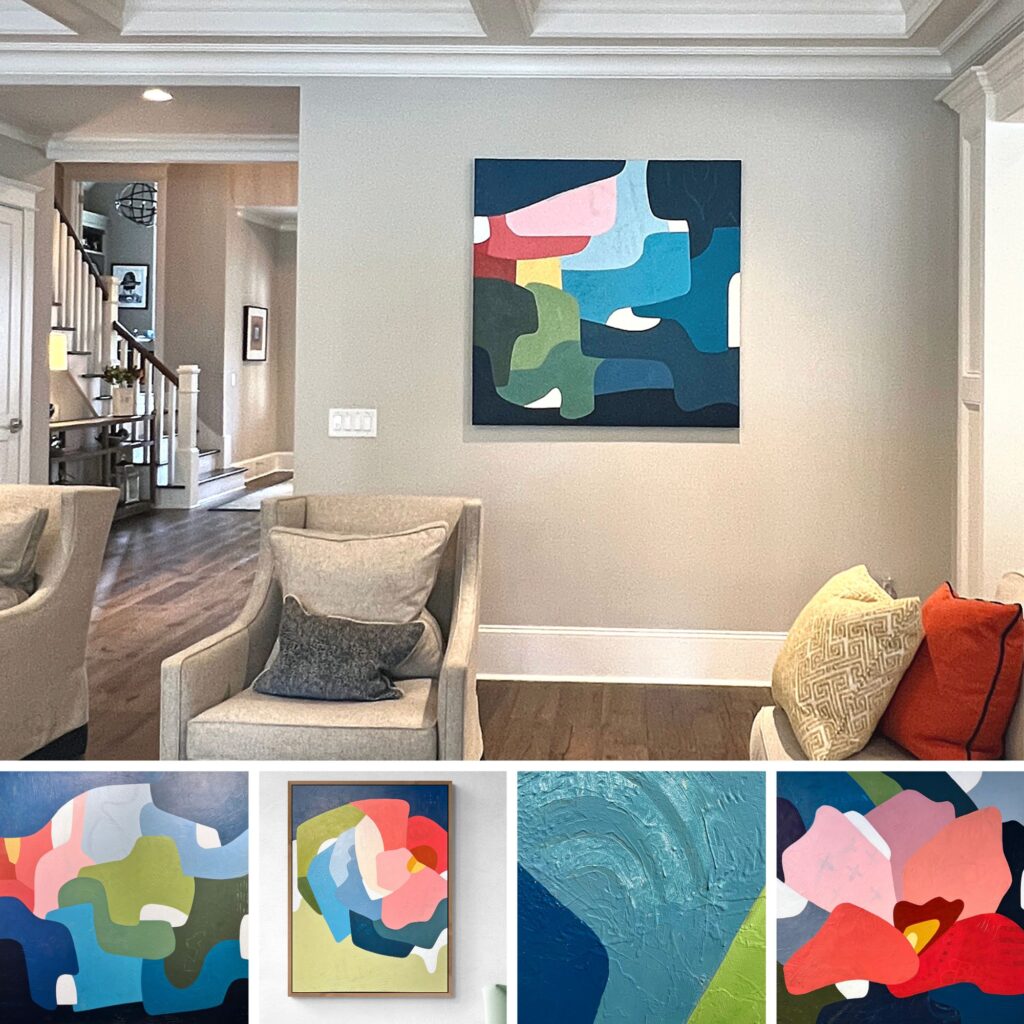 I'm super excited to share all the new pieces I've been working on, and long story short, next week you'll get an email with photos of the new artwork, workshops, First Friday updates, maybe a new video and who knows what else. 🙂

It's going to be a good one!

As always, thank you for your love and patronage.
Adriana
---
more studio updates…

On the Level Up Artists Podcast:
On the latest episode we interview artist, teacher and independent curator Alia El-Bermani. We talk about the importance of having an artist community, how geography can influence subject matter, building an empowering artist career even if family is unsupportive, and advice for artists who want to share their knowledge through teaching. More details on podcast page and YouTube channel.
Upcoming Exhibitions/Events – early 2023
More details coming soon.