Featured Commission:
For years, Erin and Trey collected small pieces of original art. When they purchased their first home, they decided to invest in larger pieces to showcase and enhance their space. Once they shared details of the room, travel inspiration, preferred color palette and canvas size, we discussed the concept of the painting. A large landscape triptych painting inspired by their travels to tropical destinations, featuring bird of paradise plants in the foreground. A few months later, I delivered the three paintings to their home and this is what they shared:
"It finally feels like our house has become a home! Thank you so much for all your hard work – we feel so fortunate to have such a beautiful piece in our home" 

Erin & Trey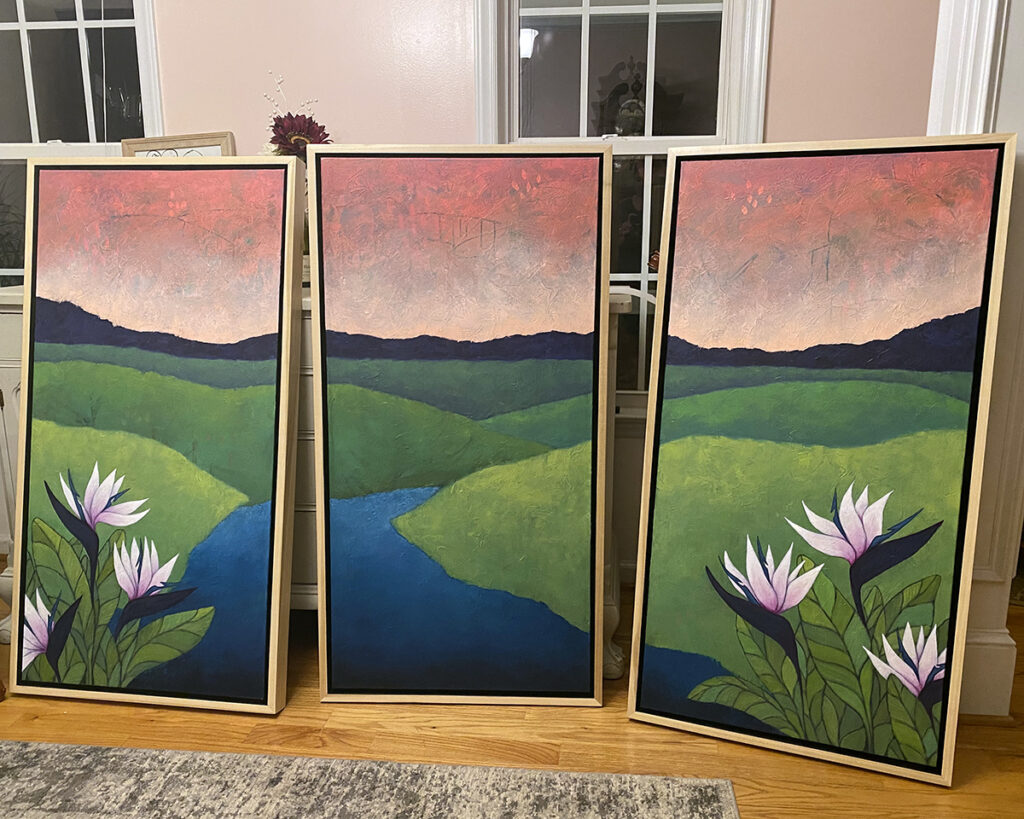 Prior to installation, we enjoyed discussing all the small details in the painting while still at ground level.
View from the foyer – the paintings were installed on a second story wall, greeting homeowners and visitors alike as soon as they enter the home.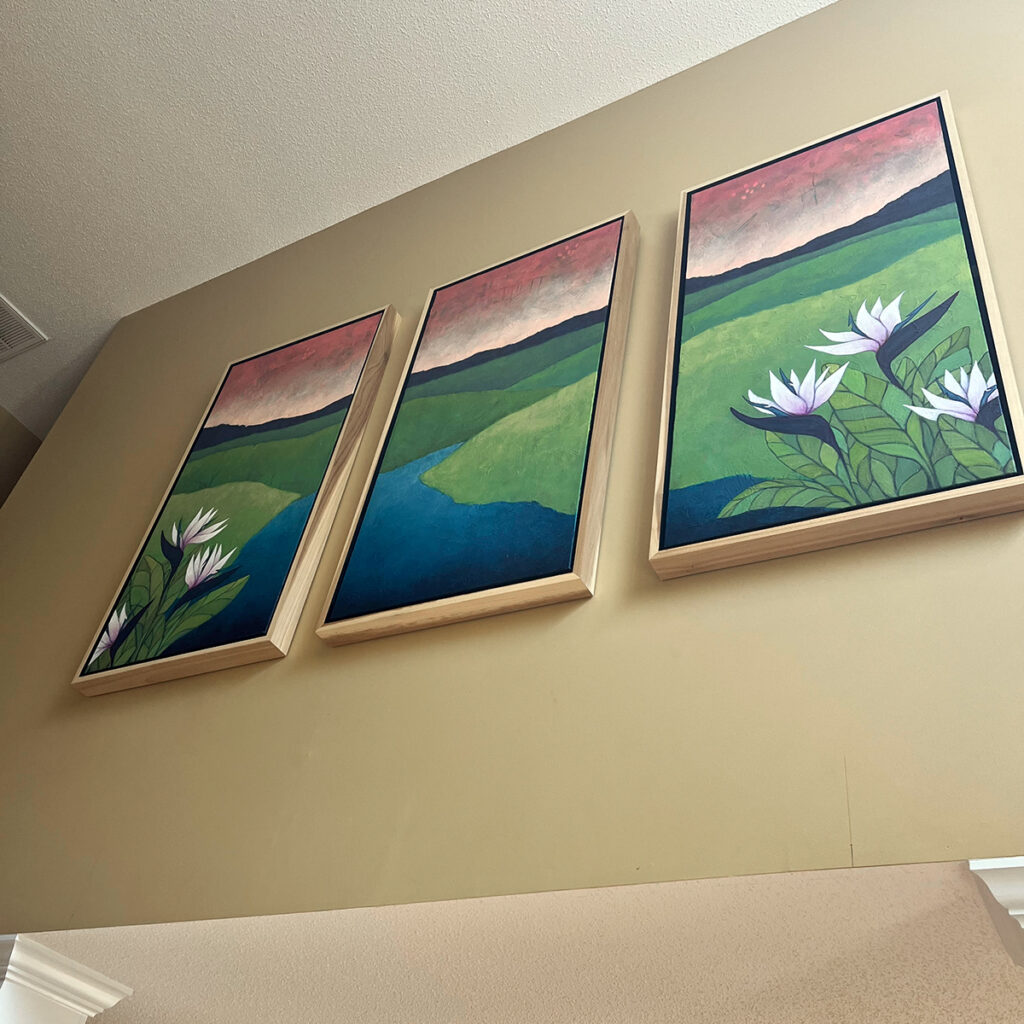 This is the largest painting I have completed so far, with the full artwork measuring 6 feet wide when the canvases are side by side, and 4 feet tall. Once the canvases were custom framed and hung on the wall, the width of the full artwork installation increased to approximately 9 feet. I am eternally grateful to Erin and Trey for their love and support, and for working with me to bring their tropical landscape idea to the canvas. This piece will always have a special place in my heart, thank you!