What if an artist took an unresolved painting and gave it to another? Would the new piece look like a mix of both artist's styles? Or transform into something completely new for either of them?
I presented this exhibition idea to my fellow Artspace artists in Fall of 2020 and I was delighted when so many of them said yes!
Here's the exhibition write-up by Annah Lee, Director of Artistic Programs and Exhibitions at Artspace:
ReMix is a collaborative exhibition featuring the work of Artspace artists. The exhibition is inspired by the community of diverse artists working across multiple media under one roof. Once the pandemic started, many artists experienced a creative block. Studio Artist, Adriana Ameigh saw a potential solution to this problem through the creative exchange of work among her peers. Instead of covering up, or tossing out, unresolved work, the art was swapped among the participating artists. The new recipients of the work approached the piece with fresh eyes and could incorporate their own style and techniques – resulting in interesting collaborations that reveal both artists' marks. In addition to the creation of new works, the project became an avenue for experimentation and discovery removing the boundaries of one's personal style or medium. Works of art that somehow became stuck, remained unfinished, or unresolved are reimagined and transformed by another artist and represent the power of community and collaboration.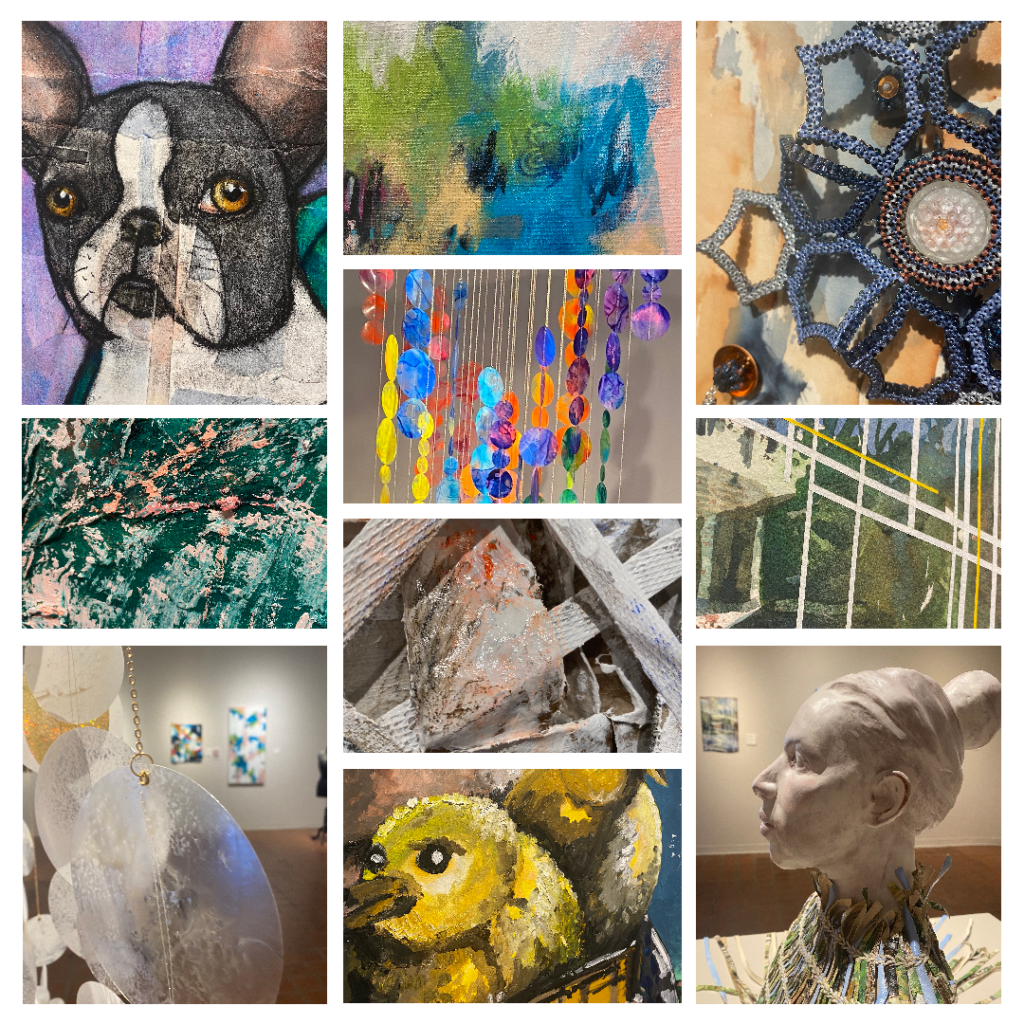 Participating Artists:
Adriana Ameigh (Studio 216)
Fernanda Batista (Studio 103)
Colleen Beesley (Studio 108)
Jane Cheek (Studio 217)
Barb Cherry (Studio 216)
Davis Choun (Studio 202)
Adam D. Cohen (Studio 211)
Tayler Drattlo (Studio 215)
Alexandre Emmanuel (Studio 219)
Ryan Fox
Jim Hallenbeck (Studio 205)
Ellen Hathaway
Clarence Heyward (Studio 215a)
Kathy King (Studio 110)
Danyelle Lakin (Studio 102)
Oami Powers (Studio 204)
Jackie Sanders (Studio 220)
Debbie Secan (Studio 213)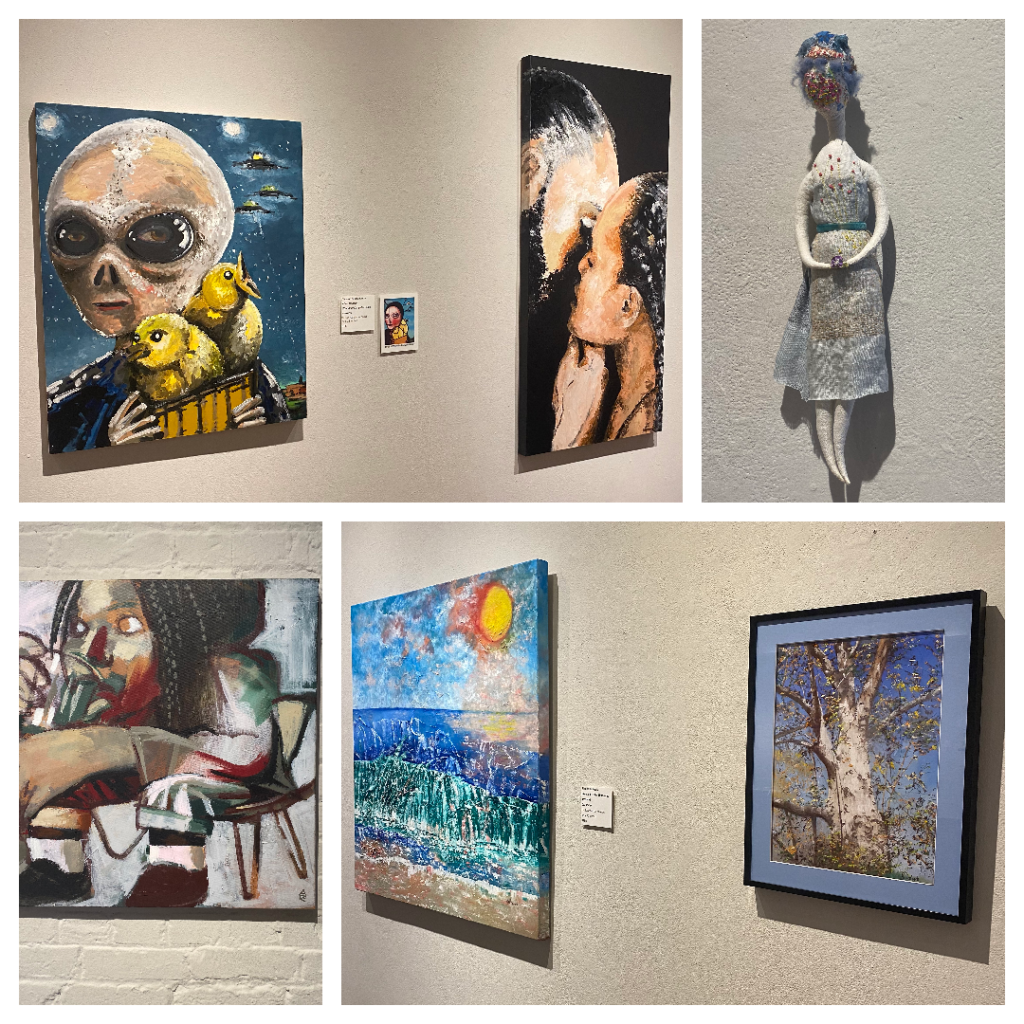 For the ReMix collaborative exhibition at Artspace, I worked on an interesting piece made by artist Fernanda Batista. She took pieces of leather and adhered them to a wood panel. These pieces are a by-product of the leatherwork she creates – beautiful handcrafted purses and leather goods. To the piece I got from her, I added wood pieces (Jenga blocks), bits of fabric, plus tons of ink and paint to "remix" the piece. "And Then We Took A Closer Look" was inspired by the layers of street art and graffiti that I saw as a kid growing up in Puerto Rico. There's history embedded in the layers, with the older marks never quite hidden by the new ones. In a way the new artist tagging a wall collaborates with the previous artists by responding to the work that's already there without completely covering it all up. A delicate bounce for sure.
On the process side of things, it was really interesting to work with such an uneven surface – so much more to respond to that a flat surface! Will be exploring this in future pieces for sure!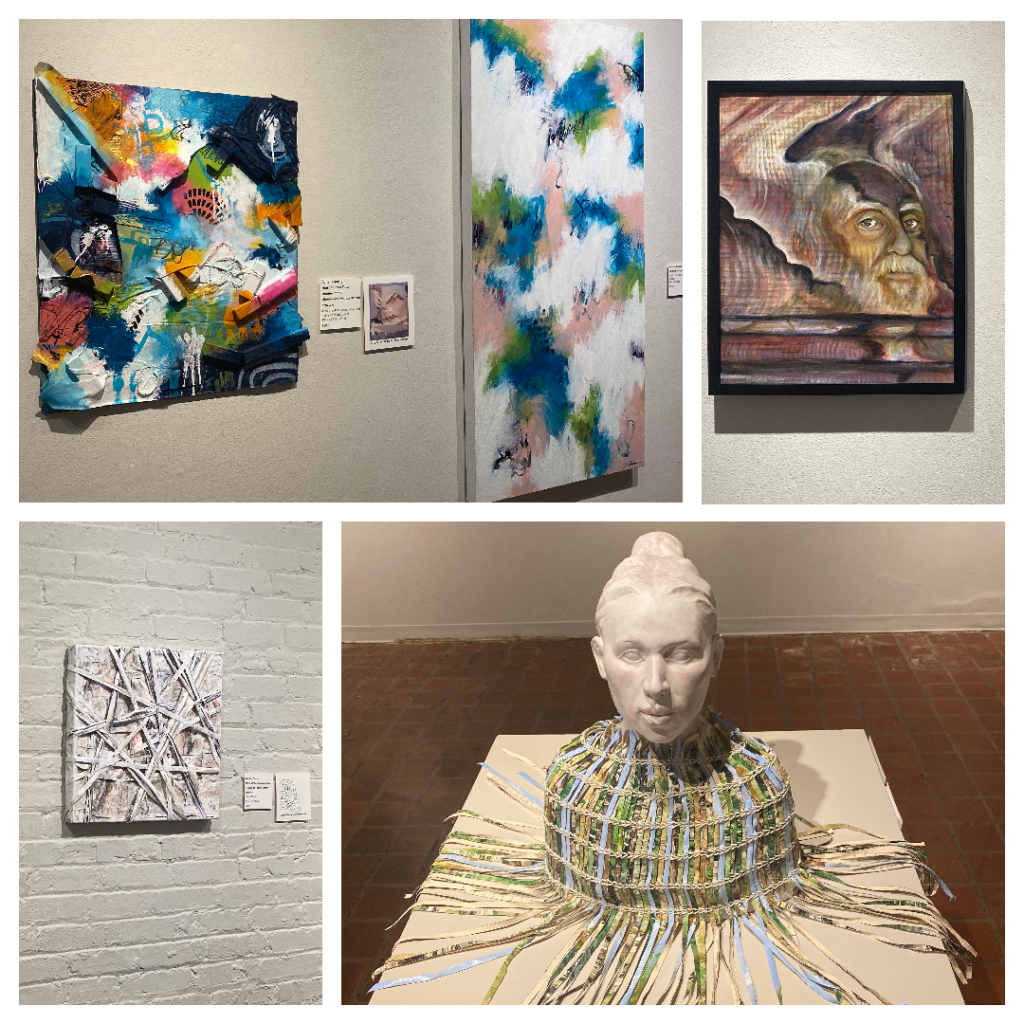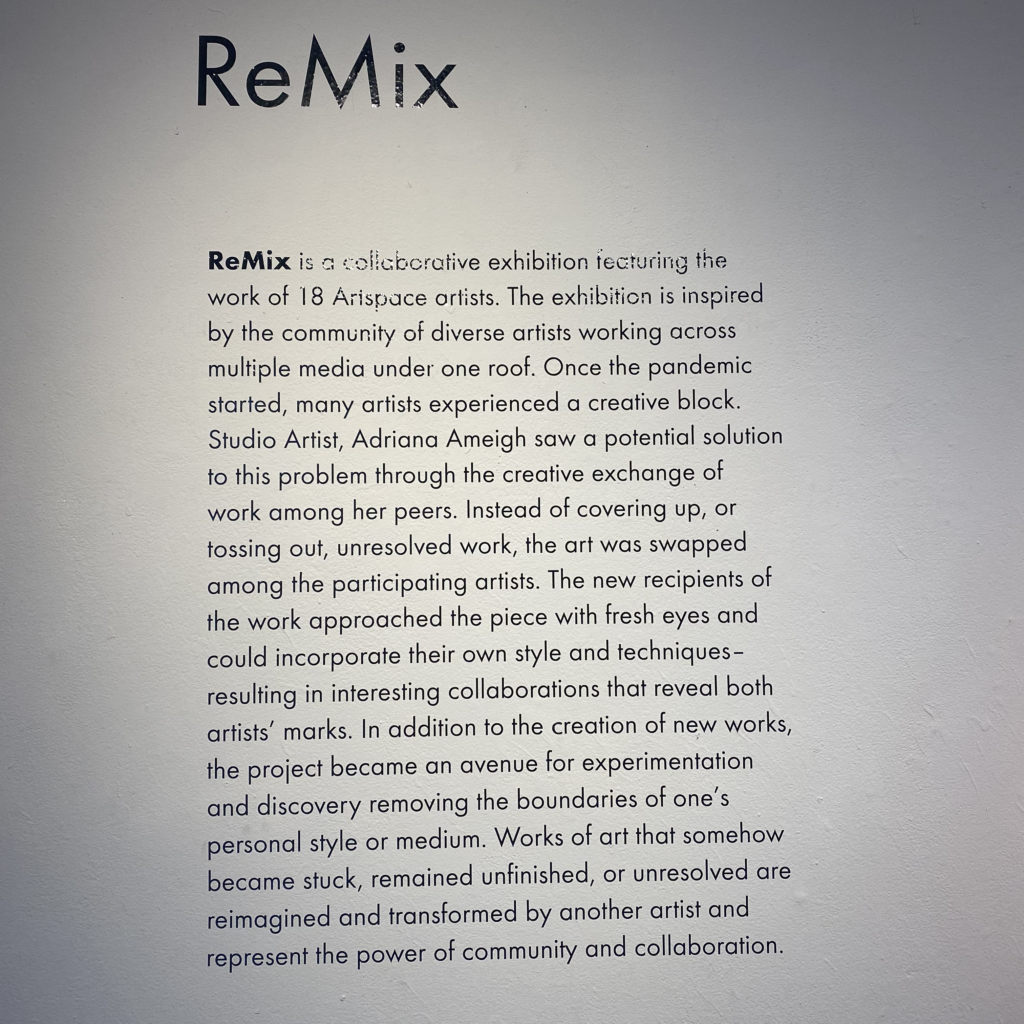 I learned so much from this experience and had so much fun, I am looking forward to coordinating and curating more exhibitions!