A few months back, I applied for an artist call from UNC Chapel Hill where the focus was on Latinx experience in North Carolina.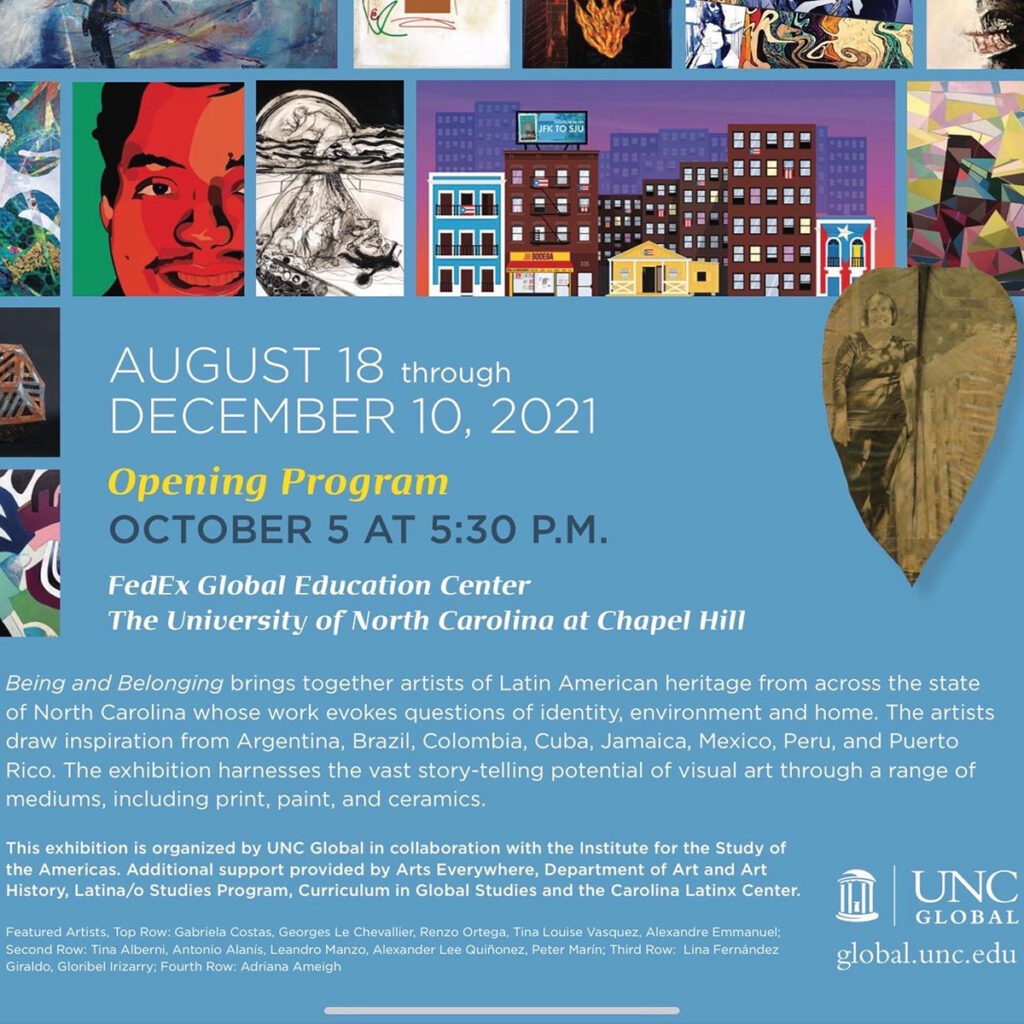 During the exhibition opening a few weeks ago, my fellow participating artists had me transfixed. As they came up to the podium, they shared a variety of stories such as what it's like to be Latinx in North Carolina, what inspires their artwork, and even insights on their process. And even though we come from a diverse range of countries, a lot of our stories had common threads. It felt so good to feel seen and heard, and to know that we are not alone in our artist journeys, specially as Latinx folks.. Really grateful for the opportunity to come together and connect with others through this event.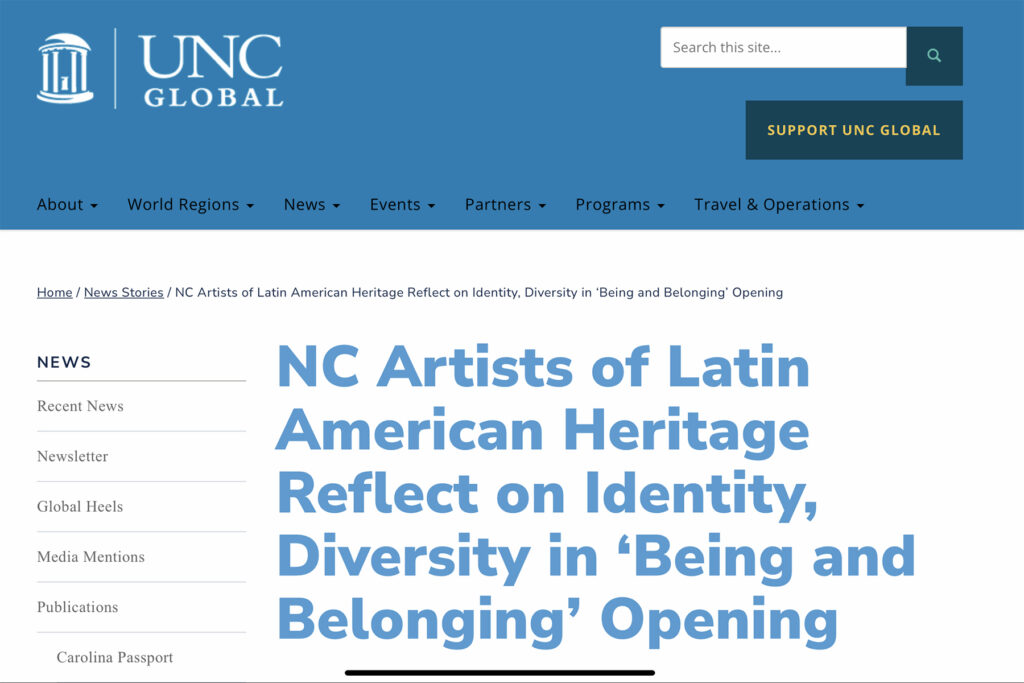 Excerpt from the Daily Tar Heel Article, 'Part of what's here': Being and Belonging exhibit hosts Latinx artists across N.C.
"Letters to the Homeland 3″ (2021) is one of her pieces showcased in the exhibition and represents for her a time where she had to make a decision, she said.
"​​When you move somewhere different than where you're from, you come to an intersection where you're neither from here nor the other place," Ameigh said. "You're kind of somewhere in the middle of the two."
She said being in that position offers a unique perspective on belonging.
"You're incorporating things from where you grew up, as well as elements from the new place you're in. If you've been there long enough," she said. "and if you try to move back, you've been gone too long. And if you stay where you are, you'll never be anything other than somebody that moved there from somewhere else. It's just what happens."
Ameigh said that she hopes this exhibit will provide role models for younger Latinx artists.
You can also read more about the exhibition and my fellow participants in this UNC Global Article: NC Artists of Latin American Heritage Reflect on Identity, Diversity in 'Being and Belonging' Opening